Streaming & TV Just the Way You Want It.
Pick your favorite channels & shows, then we'll recommend a package just for you and your budget.
Build your bundle, your way with
MyBundle.TV
It's fast & simple. Here's how.

Pick
Answer a few questions and choose your channels.

Package
Get your choice of personalized TV Packages based on what you like to watch.

Play
Start enjoying your custom entertainment options now.
Looking for traditional TV options? We've got those too.
TV Packages
Use the devices you want!
Simply download the app and start watching on any screen connected to your i3 Internet service. Use your own compatible device listed below, or rent one from us. Either way, watching Live TV, News, and Sports has never been easier of more convenient.
Compatible Devices:
Android TV
Android Mobile
Amazon Fire TV
Amazon Firestick/Cube
iOS Mobile
iPad
Apple TV *coming soon
NOT Available on ROKU
Enter your zip code to view channels available in your area
Our video lineup offers more channels. A lot more.
With our affordable selection of local channels and traditional cable packages, you'll get the choices that are perfect for you.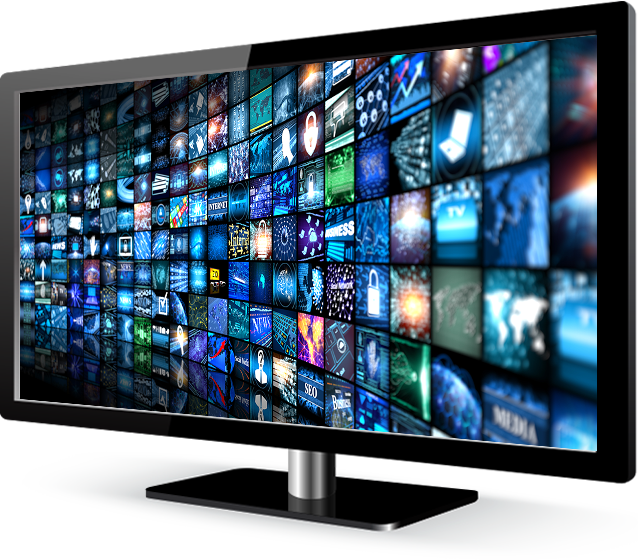 Catchup TV*. Watch what you want when you want
Forgot to record the big game. No problem with i3 Television's Catchup TV. Watch the last 3 days of your favorite channels* available at the click of a button. Plus Restart a current program, set a recording, or browse our on-demand library. However, whenever, from any room in your house, you won't miss a thing with i3 Television.
*see channel guide for Catchup TV Channel availability
Additional Features
TV Everywhere.
Always with you on the go.
Wherever your day takes you, we'll be there with over 50 TV apps you can watch in your home or from anywhere on your phone or tablet.
Click here to learn more.
TV On Demand.
Now you're in control.
You have instant access to TV Shows On Demand. Plus, with our 'Restart' feature you can start your show from the beginning, even if you weren't recording the show.

Cloud DVR.
It's ready when you are.
You have instant access to the last 72 hours of almost every channel. On top of that, you get an additional 50 hours to record the shows, movies, and sports of your choice. All available on any device connected to your i3 Broadband Internet.
Q: What is streaming vs traditional TV?
A: Streaming is a technology used to deliver content to TV's, Computers, and mobile devices over the internet. When using broadband speed that supports it, you can stream movies, music, TV programming or watch live TV. Traditional TV packages require a TV whereas streaming does not.
Q: Do I need i3 broadband TV services to use MyBundle.TV?
A: While i3broadband provides traditional entertainment and TV programing along with our TV everywhere services, with MyBundle.TV, you do not need to subscribe to i3 TV services. You do need an i3 Broadband internet connection of sufficient speed to support streaming.
Q: What type of equipment do I need to stream?
A: Televisions with Smart TV technology are ready to stream out of the box. To stream on older TV's, you'll need to install a streaming device such as an Amazon firestick, or you can stream through a computer, tablet, or smart phone.
Q: Will i3 Broadband charge me for Streaming services on my i3 Broadband bill?
A: No, Streaming services are bundled by MyBundle.TV or purchased directly from the streaming service itself. i3 Broadband will not bill customers for streaming services. i3 Broadband will only bill you for i3 Broadband traditional TV services.
Q: Why do I see channels from a different city when using some 3rd party streaming services like Hulu, Sling, FuboTV, etc?
A: Your location is learned by your apps and equipment profiles over a few weeks as you use your internet connection. Super quick blips that interrupt your service for very short periods of time don't typically change your IP or location. However, if it runs past a few minutes, you risk grabbing a new IP and the location learning starts all over again. Be sure to turn on location settings in your browser and on your devices to help speed up the process of their servers identifying your correct location.
Q: FAQ about MyBundle.TV
A: For additional frequently asked questions click here