And just like that, your house becomes a Smart Home.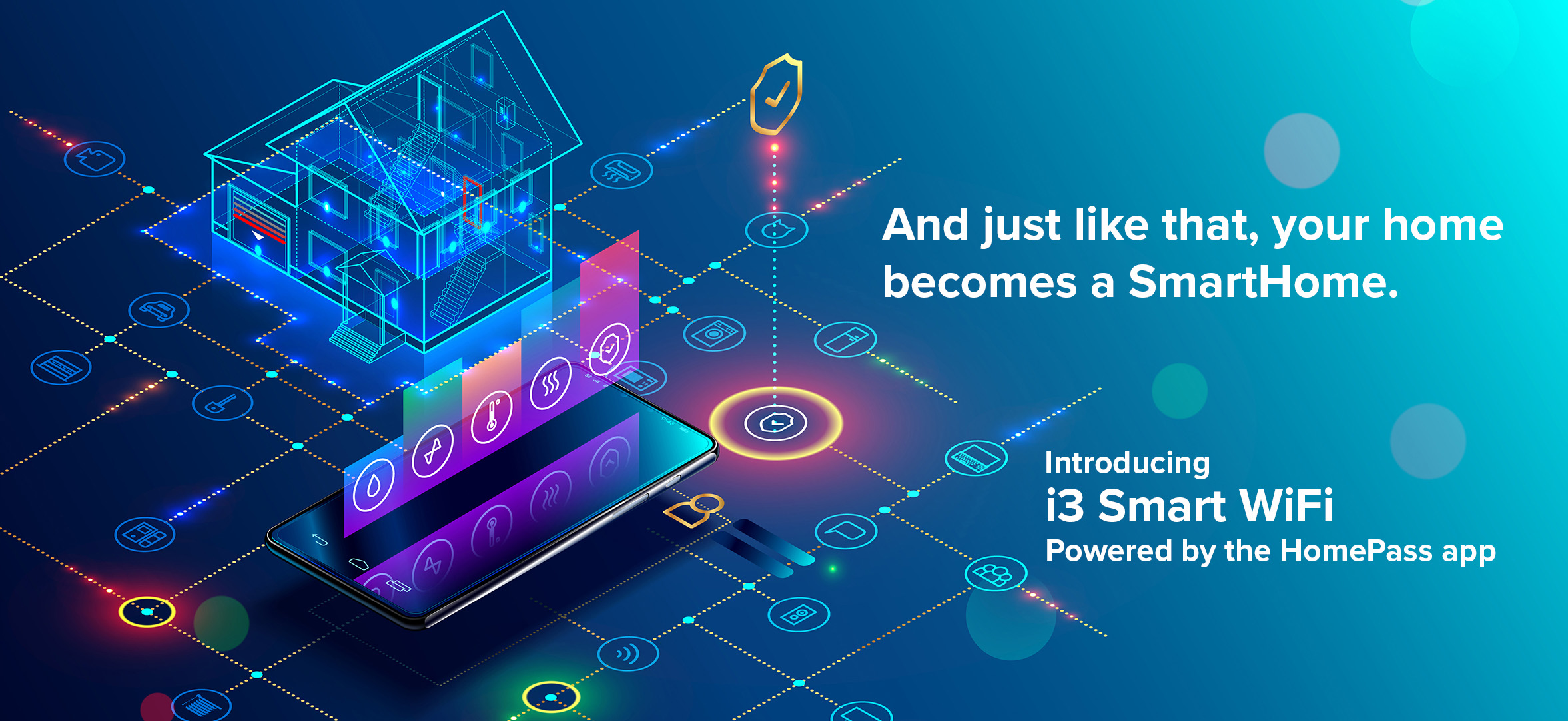 Faster Connections. More Control. Better Security.
Here's How It Works:
Adapt™
Consistent speed and coverage with Wi-Fi that proactively adjusts to you.
Buffering is a bad dream of the past! i3 Smart Wi-Fi's Adapt service delivers ultra-fast, perfectly consistent connectivity across every room.
Unlike mesh Wi-Fi setups that only work in a static manner, our system continuously learns and performs self optimizations to keep things running smoothly.
i3 Smart Wi-Fi automatically detects the brand and model of your connected devices, ensuring your beloved devices are given capacity to run at full potential.
Control™
Intuitive Tools for Managing Users, Devices, & Internet Access.
Access today, gone tomorrow. People come and go from your home, and so should their Wi-Fi access.
With i3 Smart Wi-Fi's Control features, you can create guest passwords with expiration dates for extra security. It's up to you which devices they can access, from the smart tv to the printer—or internet only. No judgement, we know that ink is expensive.
Guard™
Best-In-Class Security Powered by AI.
Real-time security is important. That's why i3 Smart Wi-Fi provides Guard, always-on digital and data security for every device on your network. It filters out suspicious activity and even automatically quarantines devices that are behaving strangely. The system also includes built-in ad blocking for overall smoother surfing.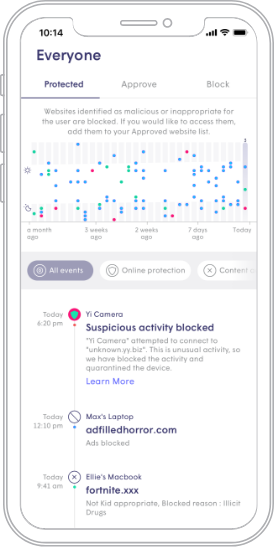 Adblocking
i3 Smart Wi-Fi helps to filter out content coming from known ad servers, meaning less risk and less annoying pop-ups.

Smart Home Protection
From TVs to toasters, everything is internet enabled these days. i3 Smart Wi-Fi offers an extra layer of security for all your connected devices. More protection. Less stress.

Online Protection
Enjoy a better, safer internet experience with more protection against threats like malware, ransomware, phishing attempts and crypto-mining. Basically, all the scary stuff.
Sense™
Whole-Home Motion Awareness for Peace of Mind.
Existing smart devices become motion detectors. i3 Smart Wi-Fi includes Sense, an unobtrusive way to gain whole-home awareness.
The mobile app shows you movement in the vicinity of each connected device or room on your network. Set up alerts to let you know if there's movement when you're out. Don't worry, it can ignore the movement of pets to avoid false alarms.
No need to turn it off, the system automatically registers you've arrived when your primary device is home, going above and beyond most common smart home hubs.
Tons of power. One easy-to-use app.
A Smart House Deserves Intuitive Controls.
The HomePass®app is the key to your connection. Visualize your network by watching devices connect and move from pod to pod in real time with our network topology map.
Monitor your speeds over time and review the overall health of all your connections for full performance visibility.