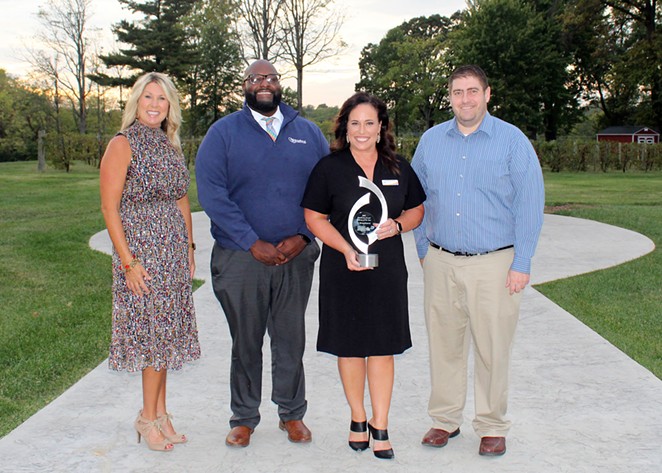 JACKSONVILLE, IL. --- Every year since 1990, the Jacksonville Regional Economic Development Corporation presents the Industry of the Year Award to companies that exhibit outstanding business development and activity that increases regional economic viability.
On October 4th, i3 Broadband, the leading provider of high-speed fiber-optic internet services in Jacksonville, was honored to receive the 2022 Harold Cox Industy of the Year award presented by JREDC Vice Chairman Kai Schnitker at the organization's investor appreciation night at Twisted Tree Music Hall in Jacksonville.
In just a few short years, i3 Broadband has gone from conversations with the leaders in Jacksonville to now providing critical connectivity infrastructure to the thousands of residential and commercial customers in Jacksonville. Additionally, we have bolstered the local economy by providing jobs in the community while also sponsoring many events throughout the year that align with our core company values.
To learn more about i3 Broadband, visit our website today at www.i3broadband.com.