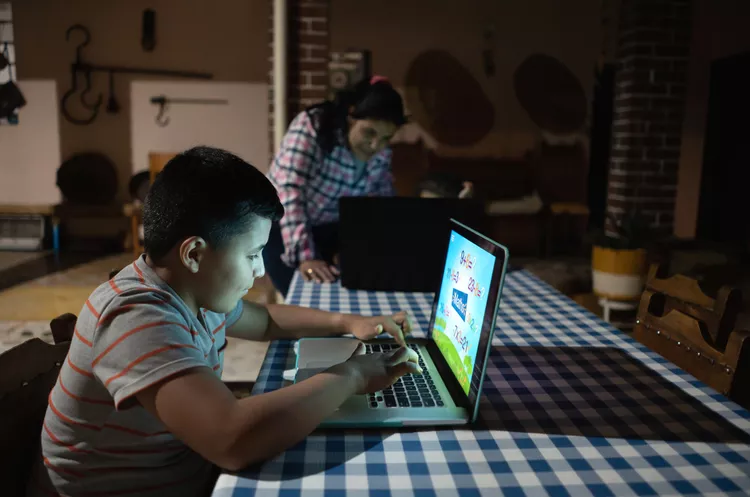 The digital divide in the US could soon grow wider as broadband subsidies dry up. 
More than 16 million U.S. households are enrolled in the federal government's Affordable Connectivity Program (ACP), which gives qualifying low-income families a $30 discount on broadband services. Analysts have predicted that funds for ACP program may be exhausted by 2024 without additional allocations.
Digital tools "help small businesses succeed in our digital economy, give young children the opportunity to learn about the world around them, and aid individuals leveling up their careers with tech skills," Rose Stuckey Kirk, the chief corporate social responsibility officer at wireless and broadband provider Verizon told Lifewire in an email interview. "For lower-income families across the country, internet subsidies are a vital part of that equation."
Bridging the Digital Divide
One study estimated that more than 21 million people in the United States don't have an internet connection. That includes nearly 3 in 10 people who live in rural areas. Research also shows that 40 percent of schools lack broadband, as do 60 percent of healthcare facilities outside metropolitan areas.
The ACP program was launched as part of the massive federal Infrastructure Investment and Jobs Act enacted in 2021. Since then, many internet providers have begun offering low-cost plans that are free for subscribers enrolled in ACP. Eligible households can also receive a one-time discount of up to $100 toward a device from certain providers after contributing between $10 and $50.
Users can apply for the ACP program at GetInternet.gov, which walks people through verifying eligibility. You can choose whether to apply based on household income, participation in a government assistance program, or through a broadband provider's existing low-income internet program. And you can apply online or by mail, with mail-in applications available in English and Spanish.
President Biden recently announced an initiative to increase funding for ACP.
"High-speed internet has become an essential tool to access education, healthcare, and work," according to a statement from the White House. "Still, too many are left without high-speed internet because of lacking infrastructure, costs, or the lack of skills to utilize the technology. This is particularly notable in communities of color, rural communities, and among older Americans where the lack of affordable, reliable high-speed internet is compounding economic, health, and other disparities."
Enrollment Hurdles for ACP Program
"The government's support of programs such as ACP helps provide people with access to the best broadband services available to anyone in their area, regardless of their means," Paul Cronin, the CEO of i3 Broadband, said in an email interview. "It's an important component of ensuring equal access to a vital service like broadband to everyone."
Enrollment hurdles may also be limiting participation in the ACP program. A recent study by the Pew Charitable Trust found that signing up with the ACP program is complex and that 45 percent of applicants are rejected.
"Names may not match up exactly with the database, needed documentation may not be close at hand, or addresses may not be recognized," the study authors wrote. "If applicants' chosen form of identification does not match the documentation of participation provided for another qualifying government program exactly, they must restart the entire application process."
Broadband subsidies like ACP are significant for low-income families as internet connectivity costs rise. Both major cable companies in the US (Xfinity and Spectrum) increased the price of their base internet plans this year, which impacts about half of the consumer broadband market, Jameson Zimmer, the managing director of the Fair Internet Report, told Lifewire via email. 
For example, Zimmer said Spectrum increased the cheapest internet-only plan from $69.99 to $79.99 monthly. "$120 in additional costs per year is challenging in an environment where, according to BankRate, more than half of US households don't have $500 in extra cash for unplanned expenses," he added. Low-income internet plans bring the total price of home internet down to around $10–30 per month in most regions, representing $50–70 per month in savings.
Expanding the ACP program and capping the total cost of service at lower levels "could, in theory, help avoid 'price creep' that's typically seen with major cable companies as new-customer discounts and subsidy programs expire over time for customers," Zimmer said.
Source: https://www.lifewire.com/how-low-income-families-face-a-digital-divide-and-what-can-be-done-to-help-7229014