Acquisition boosts broadband provider's expansion of ultra high speed fiber optic service throughout Illinois and Missouri.
PEORIA, IL. -- i3 Broadband, a leading Midwest fiber-to-the-home (FTTH) provider of 100% fiber-optic broadband service, announced today the acquisition of Big River Broadband, primarily a commercial communications company, and its wholly owned subsidiary Circle Fiber, a fiber-optic internet provider serving southeast Missouri communities. The combined companies allow i3 Broadband to further expand its ultra high-speed fiber-optic footprint to residential and commercial customers across central Illinois and eastern Missouri. i3 Broadband is expected to invest an additional $100M to grow the southeast Missouri market and provide next generation broadband services to additional communities.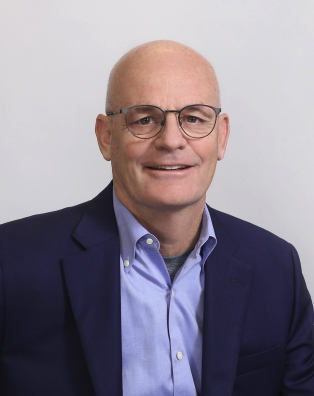 "Big River Broadband/Circle Fiber shares our vision of providing customer-focused fiber-optic telecommunication services to homes and businesses," said i3 Broadband CEO Paul Cronin.
"Since our launch in the St. Louis market, we have been looking for a trusted partner to accelerate the growth of our footprint in Missouri. Big River Broadband/Circle Fiber is providing state of the art products and services in southeast Missouri, making it a perfect fit." Cronin added, "We look forward to working with Big River's outstanding leadership team, integrating as a company, and welcoming their employees to i3 Broadband."
Big River Broadband/Circle Fiber currently serves customers in Cape Girardeau, Perry, St. Genevieve, St. Francois, Butler, Washington, Bollinger, and Scott counties in Missouri. The acquisition allows i3 Broadband, based in Peoria, Illinois, to leverage Big River Broadband/Circle Fiber's fiber-optic infrastructure gigabit speed upgrades in these markets as part of the company's rapidly expanding footprint in the region. Existing Big River Broadband/Circle Fiber customers with fiber infrastructure will continue to benefit from gigabit internet speed options with no data caps, full-featured fiber phone service, and fiber IPTV as i3 Broadband looks to expand those offerings in new neighborhoods in the near future.
"Joining forces with i3 Broadband allows us to accelerate the expansion of the Circle Fiber network into more communities," said Jerry Howe, Big River Broadband/Circle Fiber CEO. Howe adds, "We found i3 Broadband to have the same outlook and approach to bringing the latest communications services to customers, leveraging the exceptional capacity of fiber networks. We are excited about the new capabilities our merged companies will provide, tapping into a pent-up demand for our services."
The transaction is expected to close int he second quarter of 2023. The two companies will work towards a full integration under the i3 Broadband brand in the months to come.
For more information about i3 Broadband visit www.i3broadband.com or email info@i3broadband.com.
###
About i3 Broadband
i3 Broadband is a leading fiber-to-the-home (FTTH) operator based in Peoria, Illinois, providing Gigabit-speed Broadband, Television, and Voice services to residential and commercial customers throughout central Illinois and Missouri. It also serves select markets in the East Bay of Rhode Island. i3 Broadband is committed to providing the best customer experience possible through local operations, exceptional staff, and community involvement. For more information, visit www.i3broadband.com or call (309) 689-0711.
About Big River Broadband/Circle Fiber
Big River Communications is a leading provider of advanced communications services across the US with a history of delivering a variety of services including voice, video, and advanced data services to residential and commercial customers. For over 20 years, Big River has deployed its services across an ever-evolving array of broadband technologies, always with the highest level of performance while providing exceptional customer service. For more information visit www.circlefiber.com or call (800) 455-5000.