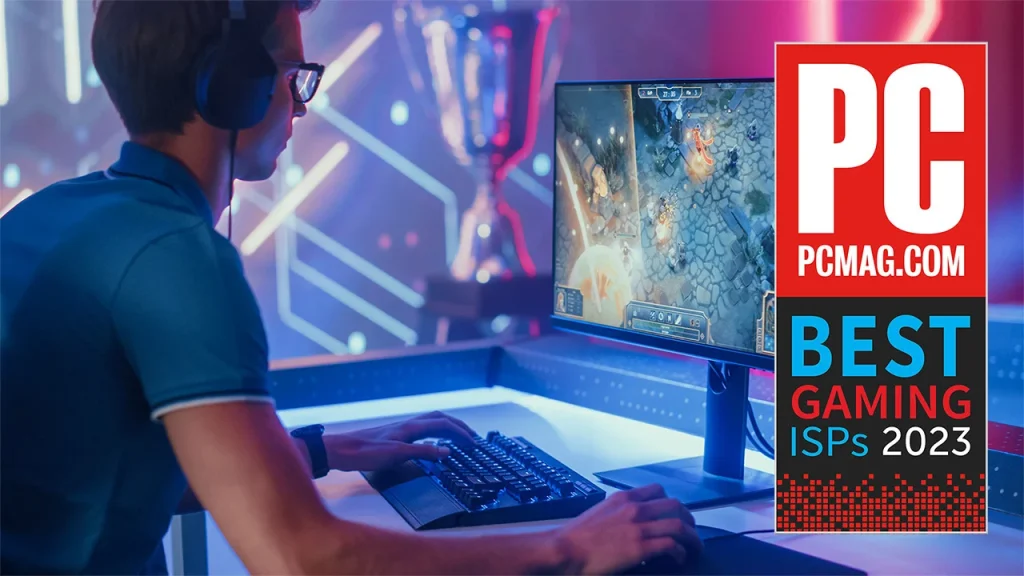 EAST PEORIA, IL. -- If you're a gamer, you need a rock-solid, lightning-fast broadband internet connection. We spent more than a year collecting test results to show you which ISPs are the best for upping your game.
Broadband speed is important, which is why we've run our Fastest ISPs franchise for close to a decade—but for gamers, speed is essential. And to win those online battles, you also need a connection with minimal latency (the time it takes for an internet packet to travel from its source to its destination) and jitter (which checks the consistency of the latency). That's how you measure connection quality. Every year we take the thousands of tests results we collect on the PCMag Speed Test tool and combine average latency and jitter measurements to come up with our Gaming Quality Index. The ISPs with the lowest scores are the best for gaming.
For more information on how we rate ISPs, jump to the full methodology below. Note that in our interactive charts, you can click items in the legend to hide them.
---
The Best Gaming ISPs
In the US, competition among ISPs is rare. Monopolies are rampant, conglomerates squeeze out smaller players, and politics plays a part: In some states, municipalities aren't legally allowed to provide internet service or are prevented from getting the funding needed to make those connections happen.
That's why you see two winners when we present Best Gaming ISPs (and the Fastest ISPs) winners each year. The first is for Major ISPs, those giant companies that have at least a million customers and also manage to garner more than 1,000 tests during the past year via our PCMag Speed Test.
We collect the rest of the ISPs in our results into the All ISPs category. The only requirement: Each must deliver at least 100 tests, whether they're being rated nationally, regionally, or in a state.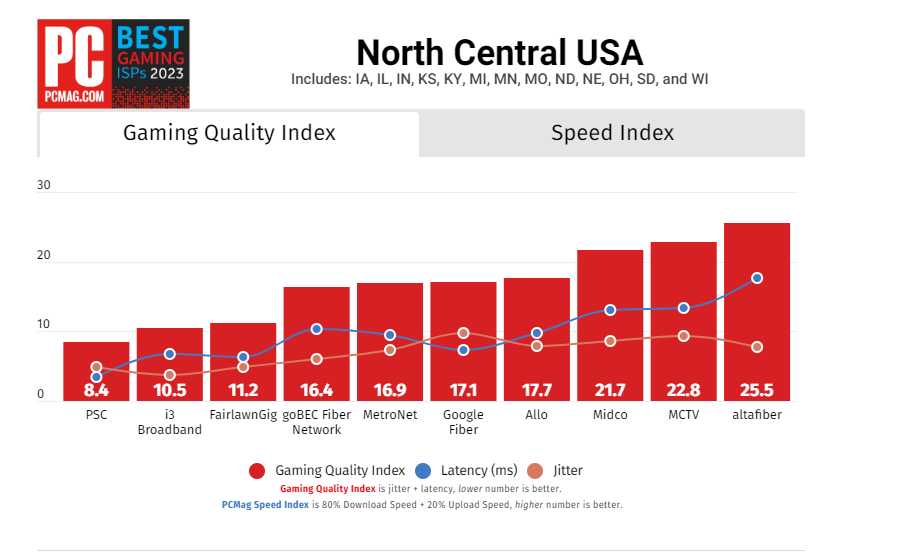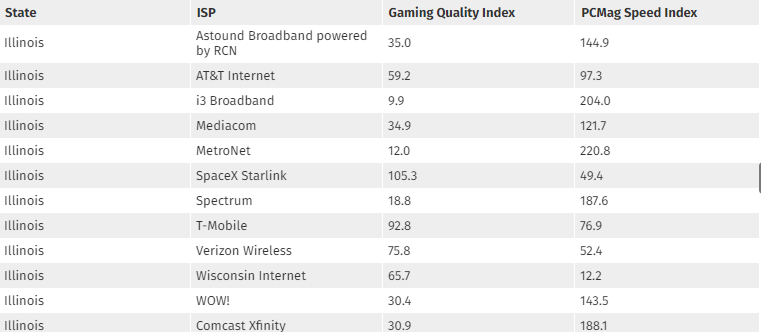 To read the full report by PC Mag, please visit the website below.